Ibiza night and day
08/10/2010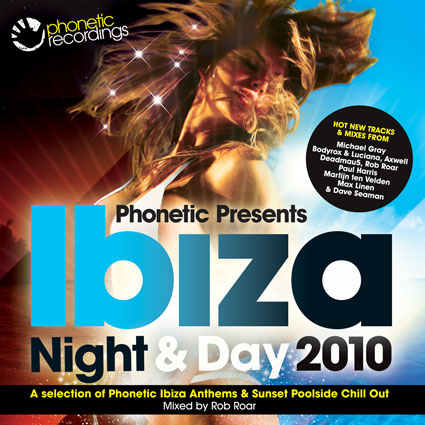 Phonetic presents Ibiza Night & Day 2010 is the new compilation from one of Ibiza's most successful house labels.
They have been responsible for more number 1 hit records in Ibiza than any other label and each summer the Phonetic sound features heavily on the dance floors of the White Isle.

This new album showcases two themes – Ibiza night and day – and includes tracks by Michael Gray, Dave Seaman, Ruff Loaderz, Cut Up Boys, and Bodyrox & Luciana.
All things Phoenetic