Check out a great Trance mix from ReOrder on this weeks Delirium show
(Subscribe)
Photos from Ibiza weekender in gallery now!
Next live dates
Box Belfast Sat Feb 13th
Vibe Peterlee Sat 27th Feb
Bowlers Manchester Sat March 5th
Check out my new Dave Pearce 90s Anthems CD in stores now
Weekly Message - Feb 5 2016
Check out a great mix from ReOrder on my Delirium show- If you missed the radio broadcast then download free on iTunes and Mixcloud
I'm looking forward to playing Belfast on Sa Feb 13th at The Box
Don't forget my new album Dave Pearce 90's Dance Anthems Cd is out now - with 60 awesome tunes
Follow me on Twitter
@dj_davepearce
Be sure to visit and like my
Facebook fan page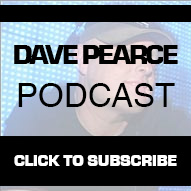 RT @adamturnermusic: The legendary @dj_davepearce joins TURN:ED ON for this week's guestmix! Listen on iTunes >>
https://t.co/nOifY9f4Pp
ht…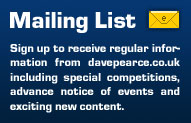 *We will not pass your email address to any third parties.