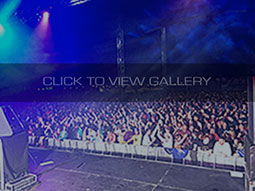 My new album Delirium Summer Trance is out Now on
iTunes
My new single with Farius - Florecer is out today on
Beatport
Sept 3rd Midstock festival Scotland
Sept 9th Ibiza legends Weekender Minehead
Sept 10th Reminisce Festival Liverpool
Jonny Yono is in the mix on my Delirium Trance show-listen here
(Subscribe)
If you love your 90s classics check out my 90s Dance Anthems CD
Check out my
Dave Pearce 90s Anthems CD
Weekly Message - Aug 29th 2016
My new album Delirium Summer Trance is out Now on
iTunes
- featuring some of my favourite new tracks and a couple of my own productions including my new single Dave Pearce & Farius - Florecer which is being released today on
Beatport
.
See the Tracklisting here:
01. Markus Schulz feat. Delacey - Destiny (Radio Edit)
02. Dave Pearce & Farius - Florecer
03. Iversoon & Alex DaF - Leeds (Extended Mix)
04. Solid Stone feat. Jennifer Renee - Heart Call
05. Farius -Middle Ground
06. Markus Schulz - A Better You
07. Chris Bekker, Chris Montana and Paul van Dyk - Berlinition
08. Corti Organ - Half Life
09. Ferry Corsten - Voema
10. Orkidea - Nana (Jerome Isma-Ae Radio Edit)
11. Kyau & Albert - I Love You (Dimension Remix)
12. Mino Safy - Around The Garden (Paul van Dyk Remix)
13. Ferry Corsten - Follow You
14. Nifra - Rebel
15. Jochen Miller - Scope
16. Dave Pearce - Trance Sanctuary
17. Ferry Corsten pres. Gouryella - Neba
18. Dimension & Ryoji Takahashi - Hidamari (Radio Edit)
19. Heatbeat - Aerys (Mark Sherry Remix)
20. Dave Pearce - The Trip
21. Gareth Emery feat. Ben Gold - Until We Meet Again (Ben Nicky Remix)
22. Local Heroes feat. Linnea Schossow - Home (Allen & Envy Remix)
23. Ben Hennessy & Sensi - Open Your Heart
24. John O'Callaghan & Clare Stagg - Lies Cost Nothing (Will Atkinson Remix)
25. Delirium Summer Trance (Mixed by Dave Pearce)
This Summer catch me at these Festivals:
Sept 3rd
Midstock Festival
Scotland
Sept 9th Ibiza legends weekender Butlins Minehead
Sept 10th
Reminisce Festival
Liverpool
Sept 17th Gorjys Festival Conwy North Wales
Don't forget my new album Dave Pearce 90s Dance Anthems CD is
out now
- with 60 awesome tunes.
Follow me on Twitter
@dj_davepearce
Be sure to visit and like my
Facebook fan page
Have a great week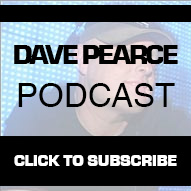 My new tune with @fariusmusic - Florecer on my new album and as a single on @beatport now
https://t.co/O9TQyBFmrz
via @YouTube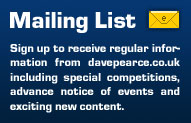 *We will not pass your email address to any third parties.