Check out my new album Delirium Trance 2017
Delirium Trance 2017
is out now
My Delirium show this week features Tempo Giusto in the mix :
(Subscribe)
Jan 20th join me at Ibiza legends weekender in Bognor Regis
Jan 27th at Home HQ Blackpool
If you love your 90s classics, check out my
Dave Pearce 90s Anthems CD
Weekly Message - Jan 4th 2017
Happy New Year
Thanks so much to everyone who joined me at Trance Sanctuary at the Egg in London - it was an incredible way to start the new year!
I've just posted a video of some of my set on my
Facebook fanpage
Posting the audio of my classics set in the next few days on Soundcloud!
Also big love to Robbie Williams, Boy George, Paul Oakenfold, Sonique, Crystal Waters and Rozalla for taking part in my NYE live Radio 2 takeover - if you missed it catch the show on
BBC iPlayer.
Cheers for all the great feedback on my new Delirium Trance 2017 album, I was so pleased to be in the iTunes Top Ten Dance Albums for Xmas.
pre-order on iTunes
This weeks Delirium Trance podcast features a bunch of incredible new tunes plus Tempo Giusto in the mix
Im taking a short break to recharge after working through Xmas and New Year and then back on the road at the Ibiza legends Weekender in Bognor Regis with Roger Sanchez and Judge Jules on Jan 20th. Also look out for a massive trance party at Home HQ in Blackpool on 27 Jan
Don't miss my classics album Dave Pearce 90s Dance Anthems CD is
out now
- with 60 awesome tunes.
Follow me on Twitter
@dj_davepearce
Be sure to visit and like my
Facebook fan page
Have a great week
D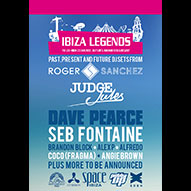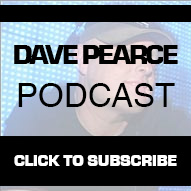 Delirium #trance show Top5 chart No1 @cosmicgate @Official_JES - Fall into you If you missed the radio show listen -
https://t.co/AS59NYowTb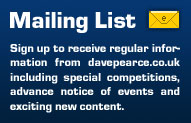 *We will not pass your email address to any third parties.