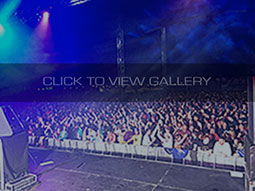 My new album Delirium Summer Trance is out Now on
iTunes
My new single with Farius - Florecer is out NOW on
Beatport
live dj dates
Oct 7th Ministry Of Sound London
Oct 8th The Establishment Widness
Eximinds is in the mix on my Delirium Trance show-listen here
(Subscribe)
If you love your 90s classics check out my 90s Dance Anthems CD
Check out my
Dave Pearce 90s Anthems CD
Weekly Message - Sept 20th 2016
Well what an amazing summer with some wonderful moments at Festivals across the UK. Big thanks to those who have been part of it.
If you haven't had a chance yet check out my latest album Delirium Summer Trance with 24 awesome tunes available on iTunes and digital stores now
iTunes
-
You can see the tracks featured on my album on this Youtube preview
click here
.
Still lots to look forward to this year, I'm especially looking forward to playing Ministry Of Sound in London on Fri Oct 7th at The Gallery alongside Matt Darey and Scott Bond tickets are available now
on sale now
Don't miss my classics album Dave Pearce 90s Dance Anthems CD is
out now
- with 60 awesome tunes.
Follow me on Twitter
@dj_davepearce
Be sure to visit and like my
Facebook fan page
Have a great week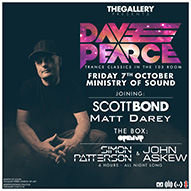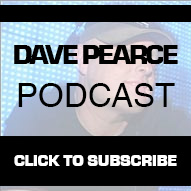 This Friday looking forward to a massive Trance Session in London @ministry_club Ministry Of Sound #TranceFamily
https://t.co/XTucaAgyH2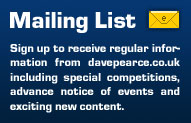 *We will not pass your email address to any third parties.