My new track Insane is out Now on iTunes and also on Beatport
Beatport
Catch me on the decks at Loughborough Uni Fri 27th Nov City Nightclub Edinburgh and Harlem in Dunfermline Sat 28th
Marco V is our guest on my Delirium show this week
(Subscribe)
Catch me, Nov 20 Crash Manor Plymouth ,Nov21 90s Relaoded Butlins Bognor Regis
Full Uk Tour dates in DJ date section
Weekly Message - Nov 22nd 2015
Thanks to everyone at Crash Manor in Plymouth and 90's Reloaded this weekend, Certainly enjoyed the vibes!
This weekend I'm returning to Loughborough University on Friday night dropping some massive tunes, I always enjoy playing at Loughborough its certainly one of the best University gigs. Saturday night I'm playing two events in Scotland, City Nightclub in Edinburgh and Harlem in Dunfermline.
Be sure to check out my new Delirium podcast with special guest Marco V in the mix plus a bunch of my favourite new tunes
iTunes
,
Soundcloud
and
Mixcloud
.
As we head towards Xmas I'm busy touring the UK- Check the dj date section to see when i'm playing near you.
One major event I'm looking forward to especially is New Years Day at the Egg in London where I'm spinning at Trance Sanctuary. The guys came to my studio and filmed a chat about some of my favourite classic trance vinyl - You can
see it here
.
If you love your Anthems catch my Dave Pearce Anthems show weekends on KMFM,MK FM, Fire Radio, Energy FM, Juice FM Liverpool, Fresh FM Spain, Gaydio DAB and others (Sunday 7pm Juice FM Liverpool / 8pm Gaydio DAB).
Follow me on Twitter
@dj_davepearce
Be sure to visit and like my
Facebook fan page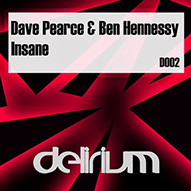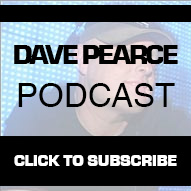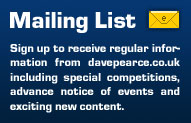 *We will not pass your email address to any third parties.