Tuesday 11.30am catch my Chicago House music documentary on
BBC radio 4
Chicane joins me on my Delirium show this week plus theres a preview of my forthcoming track The Trip -listen here
(Subscribe)
Catch me in Northern Ireland Fri 22nd July Dergfest Festival Castlederg Sat 23rd at Ruby's in Larne
Check out my
Dave Pearce 90s Anthems CD
Weekly Message - 10th July 2016
On Tuesday you can hear my
documentary
about Chicago House Music and its forgotten heroes on BBC radio 4 at 1130am.
Thanks to everyone at my gigs this weekend and for all the donations for Children's cancer at the Teddy Rave event on Friday.
It was nice also to drop some of my forthcoming tracks in my set. My next release is called The Trip and you can hear a preview in my Delirium podcast plus tracks by Oakenfold, Aly&Fila, Solidstone and many more.
I'm very excited to be playing back in Northern Ireland Friday 22nd July alongside Agnelli and Nelson at a festival in Castlederg called Dergfest. Then on the Saturday 23rd at Ruby's in Larne.
My current track Togetherness is out now on iTunes and Beatport
Beatport
This Summer catch me at these Festivals:
July 22nd
Dergfest
Castlederg Northern Ireland
Aug 7th
Back to the 80s 90s 00s Festival
Cattows farm, Leicester
Sept 3rd
Midstock Festival
Scotland
Sept 10th
Reminisce Festival
Liverpool
Don't forget my new album Dave Pearce 90s Dance Anthems CD is
out now
- with 60 awesome tunes.
Follow me on Twitter
@dj_davepearce
Be sure to visit and like my
Facebook fan page
Have a great week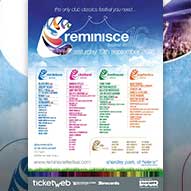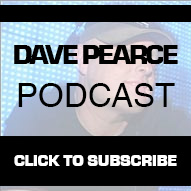 This weekend we have @SignumOfficial doing the guest mix on my Delirium #Trance radio show @ibizaradioone @radio1mallorca @mkfm @Blast106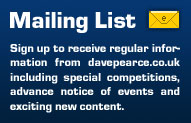 *We will not pass your email address to any third parties.