Thanks to everyone at the Ibiza Weekender on Friday -see if we snapped you in the gallery
This Sat 31st Jan catch me at Aruba in Redcar
Our special guest on my Delirium podcast this week is Basskleph
Catch my Anthems radio show this weekend on stations including Signal 1, KMFM, Juice FM and more.
Follow on twitter at dj_davepearce
Weekly Message - Jan 24 th2015
Amazing night at Ibiza Legends Weekender last night- great to see some old faces from my Ibiza residency at Eden
This Sat I'm heading to Redcar to play at Aruba- some big room tunes on the way!
Catch my Anthems show on commercial radio this weekend including Signal 1, KMFM, Juice Fm and UTV stations
My new Delirium podcast is available now on iTunes and soundcloud- We are delighted to have Australian dj Basskleph in the mix this week- He's made a phenomenal remix of Darude- Sandstorm- check it out now
Dont forget you can catch me on twitter
@dj_davepearce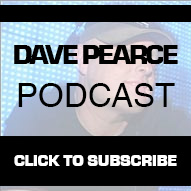 Great party at Aruba Redcar last night great to be back. Trippy snow storm on the way back to Newcastle at 5 am was a little intense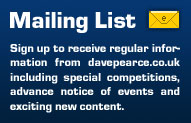 *We will not pass your email address to any third parties.