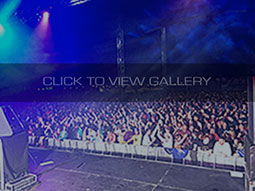 Check out my new album Delirium Trance 2017
Delirium Trance 2017
is out now
Listen to the weeks best new trance on my Delirium trance show here :
(Subscribe)
Catch me on the decks
March 4th Aruba Redcar
March 17th 90's Reloaded on the decks Minehead
If you love your 90s classics, check out my
Dave Pearce 90s Anthems CD
Weekly Message - Feb 15th 2017
Wow what a weekend! Great to see all the South West Trance crew at Crash Manor in Plymouth on Friday- check the photos in the gallery!
Also was cool returning to Falkirk to play at The Warehouse Venue
I'm currently working on a new track in the studio- watch this space! Check out my previous productions on my soundcloud page.
Also excited to announce we have a new track from Farius called Sweet Deception coming on my Delirium label - Farius makes his London DJ debut at Ministry Of Sound in London on March 3rd. I will be dropping his track on my Delirium show soon
Don't forget Listen to the weeks hot new trance on my Delirium podcast which is available free to download on iTunes, Mixcloud and is streamed Sunday night at 7pm on my Facebook page- You can also see a video there of my classics set at Trance Sanctuary at The Egg in London
Facebook fanpage
Back on the decks March 4th at Aruba in Redcar
March 17th 90's weekender Minehead
Don't forget to check out my latest album Delirium Trance 2017
pre-order on iTunes
Don't miss my classics album Dave Pearce 90s Dance Anthems CD is
out now
- with 60 awesome tunes.
Follow me on Twitter
@dj_davepearce
Be sure to visit and like my
Facebook fan page
Have a great week
D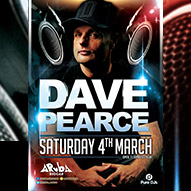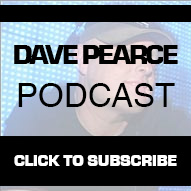 Beautiful tribute to George Michael #BRITs2017 he would have been so touched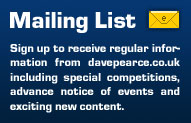 *We will not pass your email address to any third parties.