Ferry Corstenís new album
21/09/2010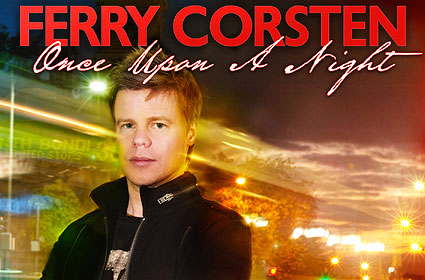 After the success of Once Upon A Night Ferry Corsten is releasing a new compilation and launching a world tour.
"After I released volume 1 in March I was so overwhelmed by the enthusiastic reactions from both the fans and the press that I decided to start compiling volume 2 straight away. I knew it had to be just as good or even better that the previous edition. On volume 2 CD1 starts off housey with trance elements. CD2 continues in a more banging style," he says about the new release.

The tour started at Ministry Of Sound in London in mid September. It continues with a massive 20 date tour of North America visiting cities including San Francisco, Phoenix, Los Angeles, Boston, New York, Toronto, Buffalo, Seattle, Vancouver, Edmonton and Chicago.

Once Upon A Night Vol 2 will be released on 1 October and includes tracks by Yuri Kane, Amurai, Audien, DJ Ange, Breakfast and - of course - Ferry himself.

All things Ferry